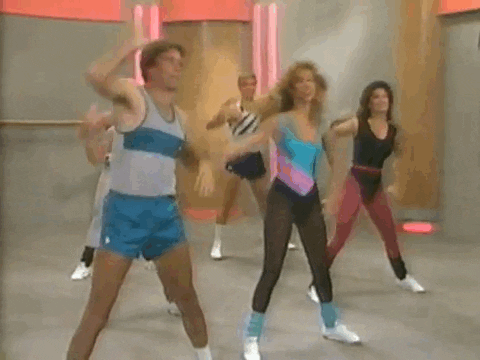 As the end of another year draws nigh, and lets not forget the end of a decade (gulp!) there's so many "look back and reflect", "set goals for 2020", resolutions and the list goes on.....
I'm not going to talk about the year that was, there's just too dam much.
I wanted to share with you how to get your movement in at home and just how easy it is.
Do you hate the gym?
Find it hard to get out to move?
Well guess what?
You are not alone!
My clients are just like you, they hate the gym, want to be somewhere with no judgement and just actually want to get out of their own head for 30 minutes.
Is this you?
Are you juggling so many balls you feel like a circus performer?
Well do you know what?
It doesn't have to be hard. It doesn't have to be expensive and even better it doesn't need to take hours and hours out of your day.
How?
Set aside 15 minutes, three times a week.
Put this in your calendar, set a reminder and tell your family that this is your time so don't bother me.
Set yourself up outside, in front of the music channel even and grab a water bottle, put your sneakers on and get ready to rock!
Next up choose 4 exercises that you can think of.
Any four.
For this example lets use:
- bodyweight squat
- star jump
- push up
- plank hold
Next decide on a number of reps for each (the number of times you will perform each move).
For this we will perform each for 10 times and hold the plank for 20 seconds.
Now lets move!
Perform:
10 x squats
10 x star jumps
10 x push ups
20s plank hold
Rest, then perform 3 more times for total of 4 rounds.
It's that easy!
To mix it up perform each move 10 reps the first round, 12 reps the second, 14 reps the third and 16 reps the fourth and final round.
The number of options are limitless and limited only by you.
This will take you around 10 minutes to complete, do this three times a week and voila, you have rocked your at home workout.
If you want another workout check out this one and give it a go.
For the step ups, use a chair or step.
Do the circuit through four times in total.
Once you've nailed it try to work your way up to performing the circuit 10 times.
Yes 10 times, I believe in you and know YOU CAN do it.
If you want more at home online workouts then head on over to my Facebook group, You Can Wellness Warriors , and stay tuned for live workouts.
Have a safe and relaxing Christmas and New Year and see you in 2020 for some super exciting events..........
#fitness #stayactive #personaltraining #livinganactivelife #middleagefitness #workout #goodhabits